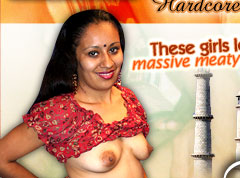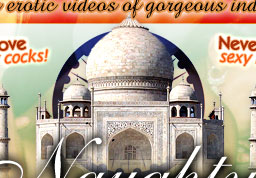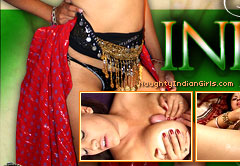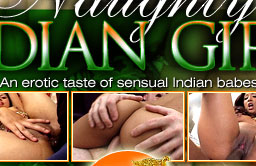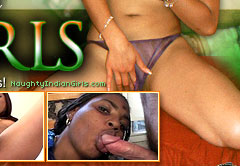 Discover the exotic world of the Far East – where the girls are hotter than the red hot coals the swami's walk over, but their desires are forbidden! These Naughty Indian girls are hot, horny and breaking every taboo in the book to show off their tight bodies just for you! Watch them in hardcore action so intense it's banned in their home country! Get full access to these never before videos!

There is nothing quite as fulfilling as having a dick up your cunt and one in your mouth at the same time – just ask Hana! This small titted tramp showed up dripping wet and looking for some action, and she found it in the form of a sexy threesome. See more>

This nymph is originally from northern India, but now that she's found herself in Hollywood, she's got the fever and wants to be a movie star. She's stars in this movie alright – with her clothes off and her mouth wrapped around the head of a cock! See more>

When Ayshu gets turned on her nipples go beyond getting hard, these fuckers stand straight out and point the way to bed! That being the case, you have got to see how fucking huge they get when she's faced with not one, but two big fat cocks to fuck! See more>

India meets America in this interracial encounter. A big black dude licks Destiny's pussy before face fucking her and then filling her spicy little pussy chalk full of ebony man meat – and she loves every fucking minute of it! See more>

This Pakistani hottie was brought in by her husband to be fucked on film. She doesn't speak any English but she can fuck like a dynamo. Check this shit out, even stuffed with two cocks at the same time, she still wiggles, moans and looks like she wants more. See more>







Warning: This Site contains sexually explicit material and is intended solely for adults only!
If you are easily offended by and or if you cannot legally view this type of material
where you reside, PLEASE EXIT HERE!